Keith Patterson, a member of Newcastle Consortium Supporters Limited, has been speaking on a recent edition of #NUFC Matters with Steve Wraith and Liam Kennedy.
One of the main topics discussed on the show was the proposed takeover of the Toon by PCP Capital Partners, PIF and the Reuben brothers that was withdrawn in July 2020.
Since then, Mike Ashley has started a legal case against the Premier League in an effort to force through the takeover, and this legal arbitration case was made public in November.
Earlier this week, a report in The Athletic claimed that those on the buying side expect the arbitration case to be resolved by the end of February; however, Patterson thinks that any conclusion to this is more likely to happen in March.
He said: "On the first show, you [Wraith] wisely told me not to make predictions. I named a date then – the end of March.
"I will stick with that, and I still have that same belief, because I said it based on what I had seen and what I knew.
"So far, I have heard predictions – quicker, sooner, later and never – and I still think the end of March seems right.
"I would like to think there would be some real progress in February. I think February is going to be a big month for this."
Do you think that the arbitration will be finished by March?
No, this will just go on and on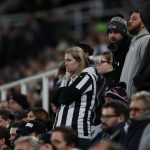 Yes, that seems about right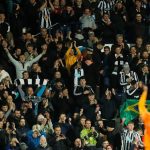 TIF Thoughts on Patterson's claims…
It seems that Patterson believes that the arbitration for the proposed takeover of Newcastle will be resolved by the end of March.
Of course, that doesn't mean that the takeover will happen then, but it does mean that the legal proceedings may be finished and if successful the consortium could perhaps bid again.
Ashley hired both Nick De Marco and Shaheed Fatima in September, so the case could have been going on since then, which means, either way, this has gone on for a long time.
So, Patterson has stuck to his initial prediction and we will be intrigued to see if he is right.