Keith Patterson, a member of Newcastle Consortium Supporters Limited, has been speaking on a recent edition of NUFC Matters with Steve Wraith and Liam Kennedy about all things relating to Newcastle United.
One of the main topics discussed was the proposed takeover of the Toon by PCP Capital Partners, PIF and the Reuben brothers that was withdrawn in July 2020.
Since then, Mike Ashley has launched a legal challenge against the Premier League, which became public knowledge in November last year.
However, Ashley appointed both Nick De Marco and Shaheed Fatima in September of last year and Patterson thinks that Fatima could become a key person in this legal challenge.
He said: "I think when they want to talk, if it's pre-arbitration, don't underestimate Shaheed Fatima. Nick is a brilliant man, and he's the best at what he does – but so is she.
"They both do very different things, she's got experience; on separation, she will have an expertise that the EPL haven't got.
"It's my understanding that the EPL didn't take legal advice on separation and I think that is the biggest block. I think once they have got rid of any piracy media deals, I think it then comes back to separation, and I think Shaheed will do that. She's the best in the country at her game.
"Don't ever forget that name, Shaheed Fatima, because if this deal gets done, it will be a lot to do with her – or the fear of meeting her or taking her arguments."
Do you think Fatima is important in this legal case?
Yes, she clearly is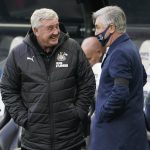 No, I don't think so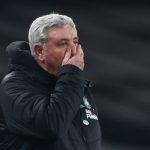 TIF Thoughts on Fatima…
De Marco has constantly tweeted hints to something happening, which can be seen with a quick look through his timeline.
However, he also confirmed that he had met Newcastle at the beginning of January, so he has been heavily involved throughout, but Fatima has barely been mentioned, and it seems as if she is also playing a very important part in this deal.
Patterson mentions that she is an expert in separation, which was the reason that the Premier League offered the consortium independent arbitration when the deal was still going through the Owners' and Directors' test.
The league claimed that they couldn't separate PIF from the Saudi state and offered independent arbitration, which the consortium refused.
So, if Fatima is an expert in this, perhaps she can be the difference in getting the deal through this block?
Certainly, her involvement is intriguing, and we will be watching on with interest to see if anything happens on this in the next few days or weeks.