Keith Patterson, a member of Newcastle Consortium Supporters Limited, has been speaking on a recent edition of NUFC Matters with Steve Wraith and Liam Kennedy about all things relating to Newcastle United.
One of the main topics discussed was the Toon's proposed takeover by PCP Capital Partners, PIF and the Reuben brothers that was withdrawn in July 2020.
The deal that was initially withdrawn could be re-submitted if the current legal arbitration case over the takeover is successful.
Since this arbitration case started, Qatar and Saudi Arabia have ended their geopolitical conflict, which could be significant because beIN SPORTS were one of the main groups against this takeover going through after years of piracy from a station based in Saudi Arabia.
BeIN SPORTS was then blocked in Saudi Arabia two weeks before the deal was initially withdrawn and it has remained blocked since, despite reports claiming that it had been unblocked.
However, the view from Saudi Arabia on beIN SPORTS is that they are softening their stance and beIN are hopeful that they will be allowed to broadcast in Saudi Arabia soon.
Patterson believes that the Premier League will have nothing to oppose the deal on as soon as this happens.
He said: "It's my hope that the Premier League fold when beIN or Qatar make friends with the Saudis and remove their legal cases they've got in place.
"When that happens, I think that the EPL will then come to the table and negotiate with Mike Ashley's team and do a deal based on the removal of the piracy issues."
Do you think this is what needs to happen for the takeover to go through?
Yes, this is all that needs to happen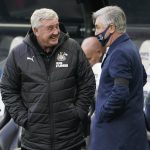 No, more things need to happen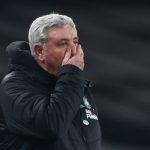 TIF Thoughts on the beIN situation…
There have been suggestions that this deal could never pass because of the piracy and the fact that beIN was blocked in Saudi Arabia.
However, when the Premier League explained why the deal failed, there was no mention of piracy.
Instead, they claimed that the consortium rejected the chance of independent arbitration to settle one issue.
The Premier League could not separate PIF from the Saudi state, so they offered the chance of independent arbitration, but the consortium refused, and the deal collapsed.
So, it is unclear what will happen now that Qatar and Saudi Arabia are on better terms, but Patterson believes that if piracy can be sorted out, the Premier League will have to sit and down and discuss a deal.
We are not sure that will be the case because the Premier League made no mention of piracy when they discussed the deal initially failing.