Many Newcastle United fans have been responding to a tweet from The Shields Gazette's Liam Kennedy in which he quote-tweeted Toon-covering colleague Miles Starforth's tweet relaying the news that Newcastle defender Paul Dummett has been ruled out of the North East club's Premier League clash with Aston Villa on Saturday. 
Starforth's tweet included a link to an article from The Shields Gazette which explained that Dummett had only just returned from an injury that kept him sidelined for most of 2020 before Christmas. 
Per The Shields Gazette, Toon manager Bruce has explained that the 29-year-old is now sidelined once again after being forced off the pitch versus Sheffield United last week. 
Bruce also indicated that Dummett "stayed on the pitch a bit too long" versus Arsenal in the FA Cup on 9th January, which suggests that this may be where his latest injury problem began. 
After Kennedy quote-tweeted Starforth's post and indicated he isn't surprised that Dummett is injured due to the amount of time he played following his return from injury, a lot of Newcastle fans replied to his post.
So, how have these Newcastle United fans been reacting to this tweet? 
Lots of Toon supporters blasted Bruce over this update on Dummett.
"Horrendous man management. The guy has no clue"
"Acts of a desperate man"
"Steve Bruce masterclass"
"Bruce's handling of players returning is shocking. Lejune, ASM, Fede, Lascalles all brought back too early or played too often and ended up sidelined again"
"And played as a wing back ridiculous"
Is this Bruce's fault?
YES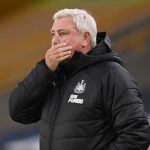 NO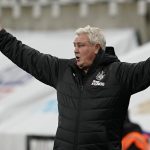 "Scandalous unforgivable management from Steve Bruce yet again"
"He's been mistreated, like many of our players.
That said, he's not a key player and can't play in a back 4 anyway."
All in all, it's clear that many Newcastle fans feel that Bruce must shoulder some blame for Dummett's injury setback, which may be understandable when you consider that Bruce allowed him to play 74 minutes versus Sheffield United last week despite seemingly knowing that he played too many minutes in the clash with Arsenal three days prior.