A lot of Newcastle United fans have flocked to a tweet that was recently posted by Toon-focused Twitter account @NUFCGallowgate which shared an update on the North East club's chances of signing Tottenham Hotspur attacking midfielder Dele Alli on loan in the January transfer window. 
This update, which recently emerged via ChronicleLive, revealed that the £34.2m-rated Spurs man doesn't want to move to St. James' Park, with Mauricio Pochettino's Paris Saint-Germain said to be lining him up. 
It's explained that Steve Bruce's side had made Alli their 'number-one ambitious loan target' for this month's transfer window, but it seems as though the North East club will struggle to attract the 24-year-old. 
So, how have these Newcastle United fans been reacting to this transfer update on Dele Alli?
Many Toon fans replied to this tweet from @NUFCGallowgate to share that they aren't surprised by this news, nor do they blame the player for not wanting to join the Toon. Meanwhile, one particular Newcastle fan shared that they think this news is a reflection of the 'disastrous' impact Mike Ashley's ownership has had on the club. 
"Give your head a shake man, he's hardly going to come a play for us fighting relegation with 20% of the ball when he can go to Paris and play CL football is he."
"Dele Alli not wanting to go on loan from #THFC to #NUFC is up there with someone informing us the wheel has been invented in terms of obviousness.
I mean. It would be an awful career move for him. Awful."
"He'd be insane to join us watch us once and that will be him put off for life"
"As we always feared, any players of decent quality don't want to come to Newcastle. Once upon a time we were everybody's 2nd team. The last 13 years have been disastrous under Ashley."
"Can't fault him"
Are you upset by this news?
YES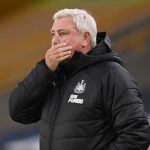 NO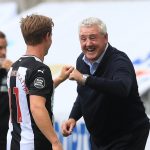 "Don't blame him"
"Can't blame him for that"
All in all, it seems as though many Toon fans weren't holding out much hope that they'd be able to sign Alli this month.