Newcastle United fans have been hammering Jeff Hendrick for his first-half performance against Sheffield United.
Given that Newcastle United were the only side to lose to Derby County during their infamous 2007/08 season, and Sheffield United went into the game without a win in the league this season, you'd be forgiven for thinking there might be a case of déjà vu in the air.
And one person who didn't seem to be doing his job when it comes to trying to avoid another embarrassing defeat, at least in the eyes of the Newcastle fans on social media was summer signing Hendrick. The Irishman has been one of their better performers this season, ranking 8th amongst Steve Bruce's men when it came to their WhoScored.com rating.
Against Sheffield United though, he just wasn't at the races, and the Toon Army watching at home let him know about it:
"Jeff Hendrick is dire. How he gets a place is beyond me…"
"Jeff Hendrick
is absolutely woeful. How does he get a shirt ahead of some of the lads on the bench"
"Could someone tell me what competition I need to enter, to be a footballer like
Jeff Hendrick
? Cheers."
"Jeff Hendrick
is like that spare part you find in a box from IKEA. No idea what it's for so you just leave it in the box & don't bother with it.
#pointlessplayer"
"I despise
Jeff Hendrick
. There, I said it."
"Can someone please tell me what
Jeff Hendrick
does on a football pitch? Other than rob a living?"
Have you been impressed by Jeff Hendrick since he signed for Newcastle?
No, he's not good enough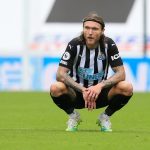 Yes, he's a solid player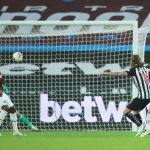 Maybe just put this down as a blip in form rather than an overall judgement of his overall abilities.