Newcastle United fans have been reacting to the latest news regarding the potential takeover of the club.
It has now been over a year since initial claims about the Saudi Arabian takeover at Newcastle United were first reported, and as anyone who has been following it will tell you, there have been plenty of twists and turns along the way for a deal that may or may not ever happen.
However, a recent report from The Independent, relayed by Lee Ryder at The Chronicle, has claimed that the potential new owners are growing 'cautiously optimistic' that the court battles will go in their favour that will allow the club to move on from Mike Ashley and into a new era where they might have someone willing to spend some money in the team.
However, whether it be the fatigue of having more news that isn't real progress about the takeover, or that they have just given up hope it will ever happen, there didn't seem to be much optimism from the Newcastle United fans when they responded to Ryder's tweet about the matter:
"She will own a championship club next season then…"
"Its been 4 years of this and 14 Ashley, we don't need cautiously optimistic."
"The chronicle and fans alike need to let this takeover go. It's not healthy."
"This woman has been stringing fans along for years she knows fine well what she's doing. She's gonna look incredibly stupid when this takeover doesn't happen after telling the fans it was down to us to get it to go through. Very unprofessional."
"the year is 2060 amanda staveley is growing in confidence that the sale of nufc will finally be complete."
"Well at this point and with the threat of relegation I'd take a blind man on a galloping horse even Lord Lucan if it means this club is finally out of Ashley's hands and all his hanger on friend can leave also nobody could be worse than Ashley coming through the door nobody."
Do you think relegation will impact the takeover?
Yes, we can't be relegated or it is over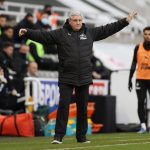 No, they want to buy Newcastle no matter what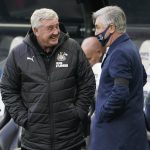 And in all honesty, given what's not happening off the pitch, combined with what's happening on it recently, you can't really blame Newcastle fans for not being the happiest bunch right now.