A lot of Newcastle United fans have slated the performance of DeAndre Yedlin in the Toon's game against Sheffield United.
The Toon went down to ten men in the first half when Ryan Fraser was sent off, and the Blades won the game 1-0 to hand them their first league win of the season.
Newcastle struggled throughout, but it was the performance of DeAndre Yedlin that annoyed these Newcastle fans.
"DeAndre Yedlin is paid 1.5M a year to play football. AmazIng"
"Why wait til the summer? Just terminate Yedlin's contract now."
"I hope to god yedlin is released he cant play football.."
The American international was out of the team at the start of the season but had played five of the previous six league matches before this game against the Blades.
He had been decent in those games in most; however, these Toon fans were furious with his display in this match.
"Hendrick, Longstaff and Yedlin passing has been absolutely shocking the first half, Constantly losing possession it cost us in the 2nd half with 10men."
"Brilliant performance so far Bruce .. hendrick , long staff and yedlin .. absolutely terrible and pointless .. frazer spending all his time defending .. great work Steve"
"Wow Hendrick, Longstaff and Yedlin have been absolutely wasteful and must surely be canon fodder for changes at half time. Where the #fivesubrule when you need it!"
Were you happy with Yedlin's display?
No, he was awful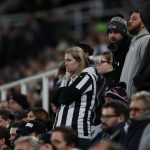 Yes, he wasn't that bad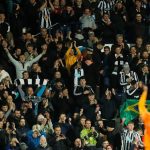 Yedlin has been at Newcastle for a long time now, but it is clear that many of these Newcastle fans would rather see the back of him soon.
Given that he only has until June this year left on his contract, these Newcastle fans might not have to endure much more of Yedlin.