Fans of Newcastle United have taken to Twitter to criticise the first-half performance of Newcastle defender, Jamal Lewis.
Having moved to Newcastle from Norwich City in what was a £14.85 million deal back in Septemeber, Lewis has, prior to the Arsenal fixture, featured in 14 Premier League games for Steve Bruce's side, with 11 of these coming as starts.
Over the course of these appearances, the £13.5 million-rated left-back has made an average of 1.4 tackles, 0.5 interceptions and 1.4 clearances per match, culminating in a disappointing average WhoScored match rating of 6.36 – ranking him as the Magpies' fifth-worst player in the top flight.
And, after Bruce gave the 22-year-old the nod to start Monday's Premier League clash with Arsenal, fans of Newcastle appeared to be less than impressed with the first-half performance of the Northern Ireland international, with many taking to Twitter to share their feelings on Lewis' display.
Has Jamal Lewis been that bad?
Yes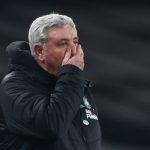 No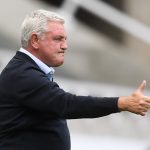 So, what exactly did these Newcastle United fans have to say about Jamal Lewis' first-half performance against Arsenal?
"Gloves off Steve? Might need your socks next mind. Joelinton still walking around having no impact and repeatedly selected. Lewis is as bad as I have seen. Longstaff completely lost in all directions #NUFC"
"Jamal Lewis is so poor as a defender it's shocking! #NUFC"
"Every time I watch Jamal Lewis he gets worse and worse #nufc #ARSNEW"
"Almiron our best player by a mile. Joelinton, Shelvey, Longstaff all really poor. Saka has Lewis all over the shop. #nufc"
"How much did Lewis cost? Yet to see anything which makes me think he's at the required level. Positioning, strength and vision all lacking. He's young so still time, but shouldn't be starting for me #NUFC #ARSNEW"
"#NUFC Lewis is a liability, he can't defend."
"Jamal Lewis is unbelievably bad btw #nufc"
All in all, it would appear that the vast majority of these Newcastle fans are far from happy with the performance of Lewis in the first half of the Arsenal game, with some claiming that the left-back is a liability, while others simply stated how bad they thought the 22-year-old has been.