Newcastle United fans have been left frustrated by the comments made by Steve Bruce following their loss to Leeds United.
It's a loss that stretches their run to 11 games without a win in all competitions and has left the pressure mounting on the man in the dugout as he tries to get a result from somewhere.
The club have arguably been making steady improvements in the past few weeks, even if only in losing by three goals to Arsenal, then by two to Aston Villa and by one to Leeds United. Speaking after the game last night (as per Sky Sports), Bruce talked about how encouraged he was with what he has seen recently and believes that he will be able to get results quickly.
Those words, though, fell on deaf ears among the Newcastle faithful on social media, who refused to buy into the rhetoric and what they perceived to be empty words because of the failure to pick up three points yet again:
"He just literally says the same thing after every game… out of his depth at any level of management. Eventually even you pundits and 'mates' are seeing him for the fraud he is"
"How many times have we heard that this season.We played abit better in second half but still zero points. He needs to go"
"Not sure what he saw! Yes, we were improved second half (which wasn't hard to improve on) but we still lost and don't seem capable of defending."
"He can see anything he wants, if things don't change we will see us play championship football the next time supporters are allowed in stadiums."
"Saw enough, well us fans have had enough, never mind seen enough,"
"We've lost 6 in a row man. Seeing enough should be getting at least a draw. We lost."
Do you think the criticism of Bruce has been justified?
Yes, he has been awful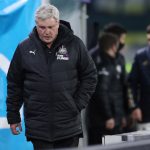 No, just going through a bad patch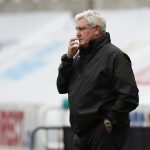 Things, at least on paper, don't get much easier for them as they travel to European chasers Everton at Goodison Park next, so it will be a good test to see whether or not they have actually improved.