A lot of Newcastle United fans have flocked to a post from NUFC 360, which includes a video from Sky Sports News (via Football Daily).
The video shows reporter Keith Downie providing a short transfer update for the Toon, in which he claims that the club are interested in bringing in Brandon Williams and Hamza Choudhury on loan.
However, he also claims that Steve Bruce might change his mind because of Newcastle's lack of goals in recent games and try to bring in a striker.
This has drawn the attention of these Newcastle fans, who are fuming with their club.
"We've needed a CM for 4 windows and we are not going to address it again. This club stinks."
"Ridiculous i remember they were going to spend £40 on a midfielder from france last January how can we have no money to spend. Wilson will score goals if he gets service."
"Such a depressing update. Why would anyone want to come to Newcastle and play the way Bruce does? Williams will be looking at Lewis and thinking, 'You've regressed. I'm young and want to learn and play.' And will choose someone else"
Do you think Newcastle will sign anyone?
No, we won't get anyone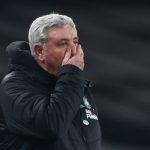 Yes, we might get someone in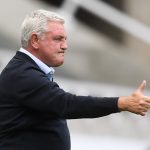 Downie also confirmed that Bruce will have no budget to work with and will be looking to bring in loan players.
The two players that he mentions in his report have been linked with a move to Newcastle, but it was thought that the Williams deal was dead.
So, it will be interesting to see if anything changes on that front.
This post continued to draw in Toon fans who had their say.
"He had 3 strikers on the pitch last night; it's pointless having another striker when we can't keep possession anywhere else on the field and have zero creativity. Callum is excellent, we need the rest of the team to help him prosper."
"When will people realise? It doesn't matter who we sign if Bruce is choosing the tactics and picking the team"
"Pointless bringing anyone in while the manager is still there, total waste of time & money."
So, it looks like Newcastle have some targets in mind, but as it stands, nothing looks close to happening, and it will be interesting to see if the Toon do actually sign anyone in this transfer window.
Related posts