A lot of Newcastle United fans have flocked to a post from NUFC 360, which has a link included to a post from Simon Bird in the Daily Mirror.
The article focuses on the proposed takeover of the Toon by PCP Capital Partners, PIF and the Reuben brothers that was withdrawn in July.
However, since then, a legal challenge has been launched by Newcastle against the Premier League to try and get it through, and Bird argues that hopes of getting the deal through are increasing following the thawing of relations between Saudi Arabia and Qatar.
He also believes that 'it is time for an end game' and that the Saudis must unblock beIN SPORTS in their country for this takeover to stand any chance.
This post has drawn in these Toon fans who feel as if Bird is clutching at straws.
"Ah great idea, let do another unsubstantiated takeover story – ching ching………."
"The takeover isn't happening lads yous need to let it go"
"Pure guesswork….."
"Embarrassing"
Do you think the takeover is approaching its end game?
No, no one has any idea what is happening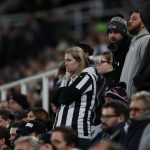 Yes, something will happen soon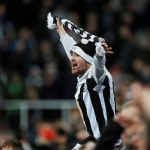 Other Newcastle fans, though, seem more confident about the takeover still happening.
"Starting to happen! Think premier league have given in if we keep quiet…"
"Feels more positive. Both jacobs and bird were very anti takeover in the summer. Now both reporting it might be back on. Fingers crossed."
BeIN has been blocked in Saudi Arabia since July, and not long after that was announced, the deal to buy Newcastle was withdrawn, so you can see why Bird thinks that for the takeover to go any further, beIN will have to be unblocked.
Now that Qatar and Saudi Arabia have ended their geopolitical conflict, perhaps beIN will be unblocked, and the takeover could progress.
Certainly, it will be interesting to see what happens.