A lot of Newcastle United fans have flocked to a post from Chris Waugh which has relayed quotes made by Steve Bruce on Florian Lejeune.
The Athletic reporter asked the Toon boss if Newcastle were going to recall the Frenchman, and Bruce didn't really answer the question but confirmed that 'he's fit and healthy' and that it was important 'the kid' plays matches.
This has drawn in these Toon fans who have ridiculed Bruce for calling a 29-year-old a kid.
"He's talking about an international footballer here !! A 'kid' ! That's disgraceful. Why do we need to sign a CB if he's for healthy and ready to play ?"
"The kid? He's regularly been our best CB and 29 years old. Get him back and play him."
"didn't know Florian was a "kid"."
Do you think Newcastle should bring Lejeune back?
Yes, he would make a difference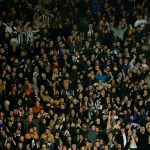 No, leave him where he is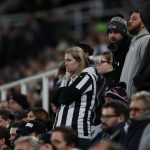 Newcastle currently have four players who are natural centre-backs in their squad, as well as Isaac Hayden and Paul Dummett, who can play there.
However, they have still struggled for options at times and, due to various reasons, have been forced to play Hayden as a centre-back on five occasions this season.
So, you would think that bringing back Lejeune from his loan in La Liga would provide the Toon with another option, but it is unclear if they will do that or not.
This post from Waugh continued to draw in angry Toon fans.
"Can't defend this decision with its important for him to be playing. He could be playing for us! Instead we've had Hayden/Krafth at CB when he's complained we're short in that department. When he's fit and on his game he's our best CB. Lascelles looks a lot better along side him"
"But we want to sign a centre back…is he real"
"We literally played a midfielder in defence on the weekend…"
Lejeune has made 15 appearances in the league this season and has earned an average rating of 6.82/10, which would put him in seventh place in the Toon's squad, so you would think that they could do with bringing him back.
It will be interesting to see if Lejeune stays at Alaves for the whole season or if Newcastle do decide to recall him.