A lot of Newcastle United fans have flocked to a post from The Chronicle that contains comments from Richard Masters' letter to Gateshead MP Ian Mearns.
In the letter, the Premier League's chief executive claims that the league had meetings with the government over the proposed takeover of Newcastle United that was withdrawn in July 2020.
Masters claimed that "the meetings were focused on the process and timing of the communication of a decision on the prospective takeover".
This letter followed on from The Chronicle's own Freedom of Information request to the government, and it seems as if Masters is confirming what the government already told The Chronicle back in December.
This post drew in these Newcastle fans, who don't believe what Masters is saying.
@premierleague @DominicRaab Embarrassing!
"Why would the government be worried about being sued if that was all it was about? I smell something and I really can't wait for this to come out. Should be protecting the full 20 in the league and not their favourites."
"Eh????? Surely you would only do that if you had agreed the deal? Why would you ask them questions if you've knocked the deal back? More riddles to add to the rest. Draining!!!!!"
Do you believe Masters?
No, don't trust a word he says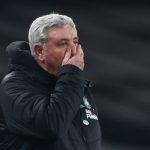 Yes, he is telling the truth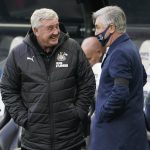 Masters also insists in his letter that the government and the Premier League decided that the takeover would be a Premier League decision and the government would not be involved.
This post continued to draw in many Toon fans.
"Hes starting to panic."
"Fishy. Why not release the information @ADMusgrove has requested then? There's obviously something they're all desperately trying to hide"
"If it was that innocent why refuse to release any info on the meetings"
So, there doesn't seem to be anything new here, but the Premier League have now supported the information that was provided by the government to The Chronicle, though it is clear that many Toon fans don't believe Masters.