A lot of Newcastle United fans have flocked to a post from Liam Kennedy that contains a link to an article he has published surrounding new updates on Companies House regarding the proposed takeover of Newcastle United.
Three companies with links to some of the groups involved in the takeover (namely PCP Capital Partners and the Reuben brothers) have made changes on Companies House, but sources have played them down as anything significant.
However, this has not stopped these Toon fans from getting excited.
"Well if it wasn't still going on they'd have struck them off wouldn't they :-)"
"It means #cans"
"I've been on the #NUFCTakeover #cans since last March @LiamJKennedy23 Makes no sense to stop now!!"
Do you think this means anything?
No, seems to be nothing in it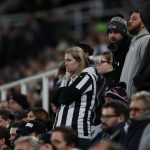 Yes, could be something going on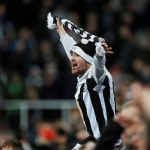 Other Toon fans are less sure and feel that the takeover is still far away.
"Well, sounds as far away as ever to be honest."
"Means absolutely nowt, seen it many a time."
"Not again!"
In this article, Kennedy describes the takeover as 'stuck in the mud', which doesn't suggest that much progress has been made, despite an ongoing legal battle.
So, it seems that this Companies House activity is nothing to get too excited over and the wait goes on as the arbitration case rumbles on.
Certainly, it appears as if many Newcastle fans are not that hopeful of this takeover happening anymore, but we will have to see if they are right or not, whenever the legal case ends.