A lot of Newcastle United fans have replied to a post from NUFC 360, which has relayed news from The Chronicle about the proposed takeover of the Toon by PCP Capital Partners, PIF and the Reuben brothers that was withdrawn in July.
The report states that the Foreign Office has told them that two meetings were held with the Premier League regarding the takeover and that officials from the Middle East and the British Embassy in Riyadh were also involved.
This seems to go against the government's insistence that they did not get involved in the takeover and has angered these Toon fans.
"@nickdemarco_ is this normal practice in O&D tests or just the ones that will threaten the top 6 cartel?"
"Unbelievable Jeff"
"Thought there was no outside interference"
Do you think this means anything?
Yes, it shows outside interference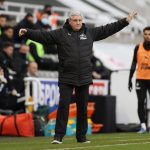 No, it shows nothing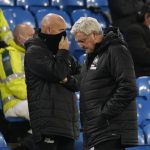 There is no information revealed from these meetings, but the fact that they took place has clearly raised some concerns with some members of the Toon's fanbase.
"@nickdemarco_ More outside influence"
"Wow! its all starting to come out now!"
"Uh so much for it being confidential? Lol"
It is unclear what any of this means.
It might have had no impact on the takeover at all; however, given that the government insisted they weren't involved this new information suggests the total opposite.
So, it will be interesting to see how this story develops, and it is clear that it has annoyed these Newcastle fans.