A lot of Newcastle United fans have flocked to a post from Mark Douglas that contains a link to a post from Newcastle Fans TV which shows a letter that was sent by Richard Masters to Liz Twist, the MP for Blaydon, about the proposed takeover of the Toon.
Towards the end of the letter, the Premier League's chief executive confirms that legal action by Newcastle is ongoing and that he would like the proceedings to be resolved in a 'timely manner'.
This has annoyed these Toon fans, as this follows the withdrawn takeover deal that would have seen PCP Capital Partners, PIF and the Reuben brothers assume control of the club before the Premier League stalled on making a decision on the deal despite looking at it for months.
"If the PL wanted it sorted in a timely manner, according totheir own guidelines, they could and should have failed the test because there wasn't enough documents. Unfortunately we still don't officially know why they refused to fail it."
""resolved in a timely manner." Says the same bloke who delayed the owners and directors test for months on end."
"Masters' definition of "a timely manner" differs from everyone else's though"
Do you think this is a good thing?
Yes, it shows something is happening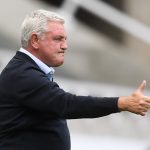 No, it doesn't mean anything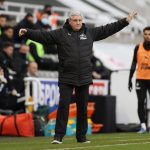 Other Toon fans, though, see this as a positive.
"It's mentions proposed takeover, not failed takeover."
"Hmmm perhaps gaining traction again?"
"It's one of the most positive things I've read on this for ages. It's factual, confirms arbitration, underlines there's a conclusion sought and rumours abound it will be positive. Seems Ashley is doing arbitration on behalf of PIF to "help out"."
"Not another Twist."
It is interesting that this letter has just been made public now, but it confirms that legal action is taking place and that the Premier League want a conclusion to it soon.
So, maybe we will have a resolution to this takeover saga one way or the other in the near future.