A lot of Newcastle United fans have flocked to a post from Luke Edwards which claims that there is another 'supposed' takeover bid on the table for the Toon and that the would-be buyers are ready and have the money.
However, the Daily Telegraph reporter doesn't seem convinced himself, although he has included this claim in an article about the state of Newcastle as a club.
It is his tweet though, which has drawn in these Toon fans, who don't believe any of it, with many referencing Edwards' stories during the summer about a potential bid from US entrepreneur Henry Mauriss, whose apparent takeover bid for Newcastle never came to fruition despite a separate bid collapsing in July.
"Oh here we go again luke, henry mauriss ring a bell? Youve lost all credibility"
"Probably as real as Henry Mauriss"
"Not sure why the need to bring this into your piece Luke?….you know what happens when you mention the T word"
Do you believe there is another potential buyer?
No, not a chance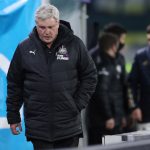 Yes, there could be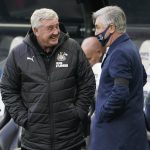 The proposed takeover of Newcastle by PCP Capital Partners, PIF and the Reuben brothers was withdrawn in July, but there is an ongoing legal case over it with confidence thought to be growing that the deal could happen.
However, there now appears to be another unnamed group interested, so we will have to see if anything comes of that.
Certainly, these Toon fans don't believe it and continued to reply to Edwards' post.
"1st I've heard of another bid simply wouldn't even mention it after you know who ?"
"Oh god Henry is back"
"I heard the same about Henry mauriss"
"Please Luke tell us more about that new potential takeover"
This is an interesting claim from Edwards, but it is clear that many Newcastle fans don't believe him and time will tell if he is right or not.