Newcastle United fans on Twitter have been responding to the latest social media post from football journalist Mark Douglas. 
This comes after Douglas shared a post on his official Twitter page saying that West Bromwich Albion's recent 3-2 win over Wolverhampton Wanderers means that Newcastle are now "the worst performing side in the division over last six matches".
Douglas also added that Toon manager Steve Bruce needs to pick up some points in the league because in Douglas' opinion, the Tyneside club are in a relegation battle.
This post then gathered a lot of replies from Newcastle fans who were quick to share their thoughts on what Douglas had to say about the club's current situation.
So, what did these Newcastle fans have to say in response to Douglas' post?
"We're already in a relegation fight, it was coming and no one is surprised. I think the dressing room is lost, all the fighting talk in the world can't save us from this slide, Bruce is spent. It's up to Ashley and Charnley now to save us from relegation."
"#NUFC has been in a relegation battle for about 20 years." 
"Worrying." 
"They're in a relegation fight from where everyone is sitting. Everyone, except Mike Ashley and Steve Bruce, and that's the problem" 
"We are bang in trouble. Let's hope for his sake that hanging his players out to dry gets the desired response for Bruce"
"We shouldn't even be in a relegation scrap, we have the 12th most expensive squad in the league"
Looking at the responses to this post from Douglas, it appears that these Newcastle fans are now feeling quite concerned that their club could get pulled into a relegation battle throughout the remainder of the current season.
Given how Newcastle have won five out of their 17 played league games so far this season, drawing four and losing eight, it's understandable why they aren't impressed with the way their season has gone so far.
However, as Douglas said in his post, it's their recent league form that is causing the most concern at the moment, with the club having failed to win a game since their 2-1 win over West Brom back in December.
Do you think Newcastle will be in a relegation battle by the end of the season?
Yes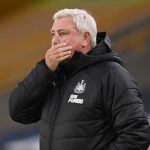 No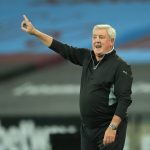 In our view, Newcastle will need to turn this abysmal league form around if they don't want to be dragged into a relegation scrap, whether that means they will have to sign some new players this month or have a change in management, we shall wait and see.