Newcastle United fans on Twitter have been responding to the latest comments made by former Toon man Kieron Dyer. 
This comes after Newcastle-focused Twitter account @NUFC_HQ shared a post on their page that contained footage of Dyer from a recent appearance he made on BBC Radio 5 Live where he spoke about the Tyneside club and their current situation.
During his appearance, Dyer claimed that Newcastle fans have an issue with current Toon manager Steve Bruce because of his previous association with club rivals Sunderland, where Bruce managed previously in his managerial career.
This comment from Dyer quickly grabbed the attention of a lot of Toon fans who were not shy in sharing their thoughts on what he had to say about Bruce.
So, what did these Newcastle fans have to say about Dyer's comments on Bruce?
"Lol no" 
"He never did quite get us."  
"Nope, it's simply because we don't think he's a very good manager Kieron. #nufc" 
"Think Dyer is so out of touch with the club to assume that. Does he even watch football these days" 
"We struggle with him because he is tactically incompetent, defensively minded, refuses to take blame for anything that is going on at the moment. Football has moved on from 10 years ago, he needs to change with the time!" 
"Are you mad?!? Because of his history with Sunderland… what?! Have you SEEN the football, the stats, the lack of vision, the refusal to adapt…" 
Looking at the replies to this post, it appears that these Newcastle fans don't agree with Dyer's comments that their main gripe with Bruce at the moment is because he managed Sunderland a number of years ago.
Do you agree with Dyer's comments?
Yes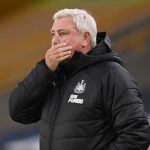 No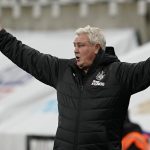 Given how Bruce has guided the Tyneside club to 15th place in the Premier League table with 19 points from their first 17 played league games so far this season, it would be safe to assume that would be why the fans have not been happy with him recently rather than his previous association with Sunderland.