Fans of Newcastle United have been reacting to a post on Twitter, in which Keith Downie stated that Steve Bruce retains the backing of Newcastle owner, Mike Ashley.
In his tweet, the Sky Sports journalist claimed that, despite the fact that Newcastle awarded bottom-of-the-table Sheffield United their first victory of the season in their most recent fixture, a result which has seen the Magpies slip to just seven points above the relegation zone, Bruce still has the backing of Ashley as manager of the club.
However, Downie goes on to state that, should Newcastle be 'dragged into a dogfight for Premier League survival' then 'Ashley's patience would be expected to run thin'.
In reaction to his post, fans of Newcastle flocked to have their say on the matter, with many appearing less than happy with the news that Ashley is still backing Bruce, as they already feel their club is in a relegation scrap.
Is it time for Ashley to sack Bruce?
Yes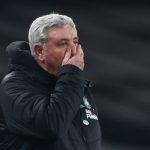 No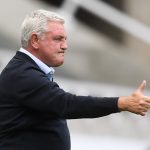 So, what exactly did these Newcastle United fans have to say in reaction to Keith Downie's update regarding Steve Bruce?
"It's happening again, he never learns."
"Needs to go now, not potentially in the coming weeks. Do we ever learn…"
"Bottom 3 by march Keith"
"Cheers, Keith. Fan base is crying now. #NUFC #BRUCEOUT"
"I am done! Unless he's waiting"
"Absolutely pathetic, I'm done with this club now"
"Right, I never want to say this but I want us to get battered V Arsenal. I hope they give us a thumping I'm talking 5 or 6-0. Maybe then it's time to go."
"That's us relegated then."
"Joke of a club."
"We are in a dogfight! How is this guy a 'great businessman'? He waited too long with McClaren…the same is happening again and he can't see it?"
All in all, it would appear that the vast majority of these Newcastle fans are furious with the news that Ashley continues to back Bruce, with some claiming that the owner's decision will cost the side relegation, while others went as far to say they hope their side lose heavily over their coming fixtures in order for Bruce to get the sack.