A lot of Newcastle United fans have flocked to a post from Craig Hope that contains a link to an article he has produced on Chelsea forming an affiliation with a junior club in the heart of Newcastle.
The Daily Mail reporter claims that the Blues have established a relationship with Newcastle City Juniors; he claims this is just one of several affiliations that Chelsea are trying to set up.
It is claimed that Newcastle City Juniors now have 56 former players all contracted to professional clubs, so this could get Chelsea some exciting new youth talent, while the Toon could miss out.
This news has annoyed these Newcastle fans who are fuming with their club for allowing this to happen.
"@NUFC  need to sort there talent recruitment out ASAP we should be doing the same thing if we were getting run properly"
"As our academy is not of any importance to Ashley, it is a good move by Chelski, Rafa wanted the academy upgraded, Ashley couldn't give a stuff"
"This is more a reflection on the state of NUFC than Chelsea stepping on anyone's toes."
Are you annoyed by this?
Yes, we should not be letting this happen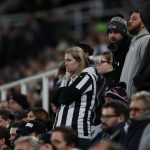 No, it doesn't matter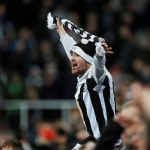 This post continued to draw in angry Toon fans who are unhappy that their club are allowing Chelsea to do this.
"What a depressing story and sad state of affairs."
"Stuff like this shouldn't be happening."
"Shocking."
"Disgraceful!!!"
The reason Chelsea are doing this is because of the new Brexit rules that don't allow clubs to sign any players from abroad under the age of 18.
However, the fact this club is in the heart of Newcastle and the Toon have not taken advantage of it before is poor, and we understand why these Toon fans are angry.