A lot of Newcastle United fans have replied to a Twitter post from their club, which confirms that Ciaran Clark has signed a new two-year deal with the club.
The post contains a link to an article on their website in which the Republic of Ireland international reveals his delight at having signed this new contract.
This has drawn in these Newcastle fans, who are happy with this news.
"Always a solid performer is Clark. So underrated. Really happy with this but of business. One of the few bits of good news we've had lately."
"Been our best defender these last few games fully deserved"
"Poor guy … he's absolutely class and having to play for such demoralising manager. I'm glad he's signed but on a personal level he should have just waited for a better Premier league side … theirs currently 19 of them."
Are you happy with this?
Yes, he deserved this deal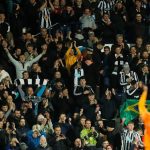 No, should have let him go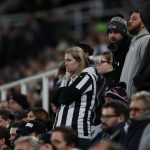 Clark has made 103 appearances for the Toon since he joined from Aston Villa in the summer of 2016 and in every season since he has been a solid performer and also chipped in with a few goals here and there.
The 31-year-old this season is the Toon's sixth-best player with an average rating of 6.78, and it is no wonder so many Toon fans are happy.
"What a great moment for this club. A rare positive"
"Glad he's signed, as he's been our best defender of late by some distance. Worrying that the age of our back line is keeping up though, needs a complete overhaul in the very near future."
"Congratulations ciaran, pleased your staying, good honest pro and good servant to the club"
Now that Clark's future is sorted he will have to try and help Newcastle end this winless run that they are currently on against his old club Villa on Saturday.
It will be interesting to see how Clark does on his return to Villa Park, and we will have to see if he can help the Toon get the win.