Newcastle United fans have been reacting to comments by Paul Merson about the state of the club.
Speaking on Sky Sports' Gillette Soccer Saturday about the loss against Sheffield United, Merson spoke about the pressure that those at the club are under right now and how they are 'sliding' towards a relegation battle.
Steve Bruce's men, whilst still seven points clear of the relegation zone are on an incredibly bad run of form, having only picked up two points out of their last possible eighteen.
And whilst Merson seemed to put the majority of the blame on the players, claiming that if fans were allowed into grounds they would be booing them off the pitch, Newcastle United fans had other ideas. They said that it shouldn't be them that are taking the blame but rather the man in the dugout, and they used the opportunity to tear into him:
"You'd think a manager with years of experience would be able to cope under the pressure of Sheffield United… Also, if fans were in the ground, I don't think it's the players that would be getting ripped. Bruce should be thanking his lucky stars that there are no fans!!"
"Sad thing is that every team below us fight to the death! Not us! We let games go by! Ashley is the club's problem, Bruce is the teams problem. Eg Dummett goes down & Bruce hasn't even called Ritchie back as a possible replacement. Allows Dummett to go off & we are down to 9 men"
"He think the
#nufc
players not the manager should be fearing a crowd? I'd say he's very wrong on that front.
#BruceOut"
"Trying to still pass the blame to players though from Merston. Be under no illusion, 50k in that stadium would turn their anger to Bruce, not the players."
"He's right about the empty ground. It's the only reason Bruce is still there."
Will Steve Bruce last the season?
Yes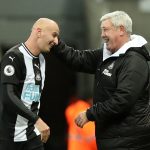 No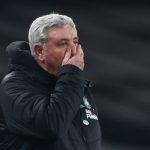 Perhaps they are both to blame, but either way, they need to sort it out pretty soon or they could find themselves getting dragged really deep into the relegation mix.