Newcastle United fans have reacted to a potential get-out clause that could pave the way for Steve Bruce to leave the club. 
Newcastle slipped to their ninth game in a row in all competitions without picking up a win, with Bruce having to concede after the game that the club are in a relegation battle.
With the club in the state that it's in, it's no surprise to see Newcastle fans angry about the Toon's current direction, however, it might not be as simple as getting rid of the 60-year-old. A report from Lee Ryder at The Chronicle has claimed that owner Mike Ashley faces having to pay as much as £1.5m in order to get the head coach out of his contract.
That's an awful lot of money when you consider how much the club has lost in recent months without being able to have fans in the ground. However, these Newcastle fans didn't want that to be seen as an excuse, with the money that they'd receive for staying in the league seen as much more important than the severance pay in order to get rid of him:
"Bigger bill if club get relegated, takeover off then a hefty bill for barristers whi would have to stop work as there would be no buyers, sacking Bruce is the cheapest option available to him, bearing in mind Bruce Is on a pittance"
"£1.5 is nothing in the grand scheme of things. Get rid. Secure the value of the club."
"What costs more, sacking Bruce or relegation? It's literally one or the other."
"He will face an even bigger bill if he does nothing and Bruce takes us down!!"
"I'd take no new signings this window if Ashley pays the fees to sack Bruce and hire a quality manager. Keeping Bruce and getting a few loan signings isn't going to help what's unfolding…"
"He should do it and just add it to the Saudi bill. It's either keep him and we sit in the championship or get rid and still get to 300mil he's after"
Will Steve Bruce last the season?
Yes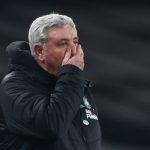 No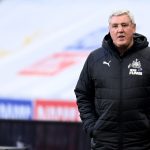 It all comes down to what the owner values more – his relationship with Bruce, or the value of the club.