A lot of Newcastle United fans have flocked to a post from Keith Downie, which confirms that the Toon are in talks to bring Graeme Jones from his role at Bournemouth to Newcastle to help Steve Bruce and his backroom team.
The Sky Sports man claims that Jones will be on the 'same level' as Steve Agnew and Stephen Clemence.
This approach for Jones was reported by Craig Hope in the Daily Mail and followed on from a cryptic report in Football Insider, which claimed that the Toon were going to make a big appointment.
It is unclear if Jones was the person this report was referring to, but either way, these Toon fans are not happy with this news from Downie.
"Embarrassing."
"Same level…. you couldn't make this stuff up unless you supported #NUFC. Past caring anymore. Total shambles of a club."
"This is absolutely grim"
Are you happy with this?
No, dreadful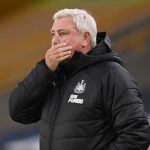 Yes, give him a chance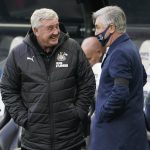 Jones is from Tyneside and has worked as the assistant manager to Roberto Martinez at Belgium and took charge of Luton Town for a spell as manager that saw him win 10 of the 37 league games he was in charge for.
This post continued to draw in angry Newcastle fans.
"The same level as Agnew and Clemence? What's that? God awful?"
"Yey. Let's bring in a failed coach from a failed relegated club to assist a failed manager. Fail fail fail."
"Lee Charnley strikes again."
Jones has not officially joined Newcastle yet, but if Downie's tweet is to be believed, the club are in talks with him, so we will have to see if this develops over the coming days and weeks.
However, it is clear that many Toon fans are not happy with this potential appointment.