A lot of Newcastle United fans have flocked to a post from NUFC 360, which has relayed quotes made by Gary Neville on Monday Night Football before the Toon's 3-0 defeat to Arsenal.
The former Manchester United defender claimed that the only difference between Rafael Benitez and Steve Bruce was that the Spaniard had a 'good PR company'.
He then claimed that it doesn't matter who is the manager as the real change needs to happen at the top of the club.
These comments have drawn in these Newcastle fans who can't believe Neville said this about Benitez and Bruce.
"The best PR money needn't buy seems to be the English football fraternity – particularly for veterans of top tier clubs. Nonsense. Man was largely his own PR because he has some nous."
"Only difference is that one is a world class manager & the other is an out of depth head coach. Rafa had to sell to buy. Made a profit on net transfers. Bruce has been backed to the tune of £100m since Rafa left. Dont let your hatred of Liverpool cloud your professionalism Gary"
"This is an utterly nonsensical statement .. blaming the ownership every single time is becoming a lazy excuse. Aside from results the way Bruce has them playing right now is utterly clueless and doesn't show a single proof of being coached as a team"
Do you agree with Neville?
No, you can't compare Benitez and Bruce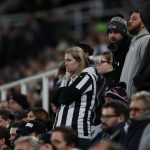 Yes, Benitez wasn't much better than Bruce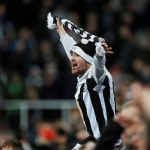 If you look at Bruce's Premier League record with the Toon compared to Benitez's, you can see that the Spaniard averages more points per game.
The former Liverpool boss also spent just £86.66m in the Premier League (summer of 2017 onwards), while Bruce has spent over £100m.
So, he has been backed by Mike Ashley, and Benitez wasn't.
This post continued to draw in angry Newcastle fans who had their say.
"Utter rubbish"
"Agree re the ownership, but surely he can't be serious re RB / SB! Id argue Rafa had less to work with and we looked capable of actually competing in games with some excellent results. Under SB we are hopeless. I can't remember the last time I was confident pre-game!"
"He's right and wrong…. there is an obvious issue with ownership and ambition. But there is no way that Bruce is anywhere near Rafa's level. We are currently playing the worst football I've seen. Bruce's track record tells you he ain't up to it."
Neville's point about Ashley seems valid as in the time he has owned the club Newcastle have been relegated from the Premier League twice and only finished in the top five once.
So, it is clear where the problems lie, but these Toon fans don't think Benitez can be compared to Bruce.