A lot of Newcastle United fans have flocked to a post from NUFC 360, which includes a link to an article from the National Post that claims Saudi Arabia has allowed beIN SPORTS to start broadcasting in Riyadh, according to a Reuters witness.
This follows on from both Saudi Arabia and Qatar ending their geopolitical conflict and could be seen as a boost to the proposed takeover of the Toon – as not long after Saudi Arabia blocked beIN last year, the deal was withdrawn.
BeIN has also been a huge opponent to this deal because of piracy from a station based in Saudi Arabia.
Therefore, it is easy to see why Newcastle fans believe a knock-on effect in their favour could occur.
It remains to be seen whether this will have any effect on any possible reigniting of takeover negotiations, but these Newcastle fans are certainly excited about this development.
"It's happening boys"
"Significant!"
"Yes!!"
Do you think this will help the takeover?
Yes, it can only be good for it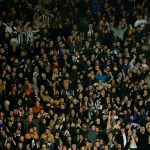 No, it will make no difference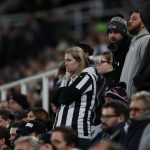 However, in an official statement, beIN denied that they had been officially allowed to start broadcasting again, but they were hopeful that this would change.
So, though it looks like beIN SPORTS has been broadcast in Saudi Arabia again, it appears it has not been officially unblocked as yet.
This post continued to draw in Newcastle fans who had their say.
"Crack out the cans lads"
"I'd like to think that's one obstacle to the takeover removed."
"This can't come soon enough, swear to god I want to rip my eyes out watching us give the ball away every 5 seconds."
So, this seems intriguing, and though it doesn't appear to be official, beIN sound hopeful that they could be unblocked in Saudi Arabia, so we will have to see what happens, but these Toon fans seem to be pleased with this news.