Newcastle United fans have been reacting furiously to comments made by Steve Bruce following the loss to Sheffield United.
The result leaves them without a win in their last eight games in all competitions, and given the circumstances surrounding the game, with it being the first win all season for a struggling Blades side, it was no surprise to see local reporter Miles Starforth call it a 'shocking new low' during Bruce's tenure.
So with Newcastle United slowly sleepwalking into a potential relegation battle and pressure mounting on the boss, it was no surprise to see questions being raised about his future in the job, and speaking afterwards he was quoted as saying: "I will leave it to other people to decide. I will never ever walk away from the challenge."
These words have not gone down well with the Newcastle United faithful, who tore into Bruce and called for him to go for the good of the club:
"Takes a bigger man to walk away"
"If you were that much of a fan, then you would. The bloke is careless about the club"
"He's becoming one of the most despised men who has ever been connected to our football club. He's up their with Mike Ashley, Charnley, Gullit, etc."
"Replace 'challenge' with 'pay off'"
"PLEASE!!!! Steve, walk away. We'll have a whip round for your compensation, but please do us all a favour & just go. You are not good enough. 9 defensive players against a team with TWO POINTS FROM 17 GAMES"
"This isn't a challenge Bruce this is your so called 'boy hood' club if you're had any respect you would just walk"
"Mike Ashley over to you……"
"He's stealing a living from this club. Absolutely disgusting."
Are Newcastle fans too harsh on Bruce?
YES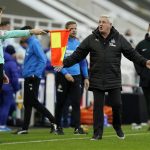 NO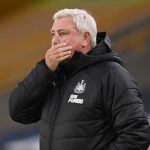 We know that Newcastle United fans can be vocal, but whether or not Bruce or owner Mike Ashley will do anything about it is a different matter.