Former footballer Carlton Palmer believes there is no chance that Rafael Benitez will look to become Newcastle United's next manager despite recently becoming a free agent.
The Spaniard left his role in China as Dalian Pro's manager last weekend, and any talk that he could return to Newcastle was quickly quashed by Guillem Balague, though the Northern Echo did report that he could return as manager.
It also seems that Palmer can't see Benitez returning to Newcastle.
He said: "He wouldn't go back to Newcastle. He left Newcastle because he couldn't get on with the owners and they wouldn't give him the money that he wanted to invest in the transfer market.
"So, that's a non-starter. I don't think he'd go back to Newcastle."
So, pretty conclusive stuff from Palmer and Balague did say that under the current ownership Benitez would not return.
However, if the owner were to change, Benitez would be interested in making that return to Newcastle.
While he was the manager of the Toon, the former Liverpool boss often spoke about the potential that Newcastle has as a club, so there is apparently a sense of unfinished business there.
Do you think Benitez would return under Ashley?
No, not a chance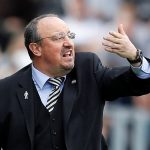 Yes, he could do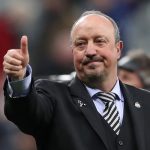 Palmer, though, was surprised that Benitez went to China in the first place but thinks that now he is back there will be a lot of clubs interested in his services.
"He surprised me, Benitez, that he went to China. You're only coming out to China for money.
"So, it surprised me Benitez did that, but nevertheless, he is a top coach and a top manager, which I am sure clubs will be interested in his services."
What happens next for Benitez is unclear, but Palmer can't see him returning to the Toon, and under the current owner, we can't see that happening either.