Newcastle United fans have been reacting to comments made by Alex Bruce, son of head coach Steve Bruce.
Newcastle United have been going through a tough spell recently, having not picked up a win during their last nine games in all competitions, with pressure seemingly mounting on the man in the dugout.
Speaking on The Racing Post's Different League show (as quoted by Chronicle Live), Bruce suggested that his dad is in the process of dealing 'with what he has got', noting the absence of players like Allan Saint-Maximin, as well as in other areas of the pitch.
He said: "There will be a difference when Allan Saint-Maximin returns to full fitness – I know for a fact he is trying his best. There have been some bad performances but some good ones as well. He's just got to grind it out."
However, Newcastle United fans on social media weren't willing to accept that as an excuse for where they are in the table:
"Why is he not talking about the awful football we play ?! He's only using the players he got . He signed them . Genuinely tragic and he should be ashamed"
"His problem he's useless, how can any manager train a team by throwing a ball on the pitch and say get on with it, then not showing players where they are going wrong, or practice shooting or passing."
"if ya in charge of a group of players, yuh build tha confidence put them on a pedestal, make them aim higher than expected! Example Leeds are playing like they been in PL for years! But SB basically tells the players they aren't good enough and accepting it! Give them self belief"
"Trying his best but his best has never been good enough at any club,always has that honeymoon period then same old same old,excuse after excuse"
"The probably isn't ASM being out it's that the manager still hasnt a clue how to set his team up after 18 months and talks down expectations before every game"
Will Bruce be in charge next season?
Yes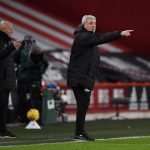 No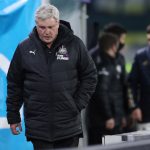 With four goals and seven assists last term, you can certainly see the logic in putting Saint-Maximin's absence down to a few shortcomings, but to put the whole thing on his shoulders does seem a little too much.