Mark Douglas has been speaking on the latest edition of the Everything is Black & White podcast about all things relating to Newcastle United.
One of the topics that came up was what relegation would mean for the proposed takeover of the Toon by PCP Capital Partners, PIF, and the Reuben brothers that was withdrawn in July.
Douglas' fellow colleague Lee Ryder claimed on another episode of the Everything is Black & White podcast that relegation would be a disaster for the takeover, which is currently undergoing arbitration.
However, Douglas, basing his information from last summer because he hasn't had a chance to speak to anyone about it, thinks that relegation would not stop the buyers but it might impact Mike Ashley's willingness to sell.
He said: (41:07) "All I can say is in the spring and summer, they weren't safe when football went into lockdown and the word was 'we will still do the deal, we still believe in this football club, we still believe in the potential of the football club and we'll still do the deal.'
"So, I think anybody saying it would kill off [the] takeover is definitely not right.
"I think it would mean there would be a massive downgrade in the price of the football club. So if that's the case you then get into would Mike Ashley take the amount it would wipe off the football club as an asking price?
"That's the big question."
Do you think relegation will impact the takeover?
Yes, we can't be relegated or it is over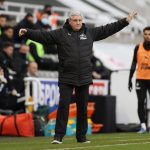 No, they want to buy Newcastle no matter what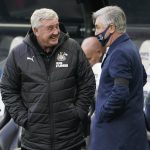 TIF Thoughts on Douglas' view on the takeover…
So, it looks like two reporters from the same publication have very different information, which makes it very hard to know what the actual stance from the consortium is.
If they are not bothered about relegation then the Toon going down might not be the worst thing, though, Ashley could then cancel the deal because the club's value would go down.
However, if they are bothered about relegation, then the Toon could miss the chance to have a new future under ambitious owners, which could be terrible for the fan base.
So, we think that the best thing Newcastle can do to avoid any risks of the consortium walking away or Ashley changing his mind is to ensure they don't get relegated, which could be easier said than done given the form they find themselves in.