Mark Douglas has been speaking on the latest edition of the Everything is Black & White podcast about all things relating to Newcastle United.
One of the topics that came up in the episode was Steve Bruce and the dressing room after the Toon manager launched an extraordinary attack on his players after they lost 1-0 to Sheffield United.
Bruce did not hold back and claimed that some of the Toon's players had got 'comfortable' and that the 'gloves were off.'
It remains to be seen what this means, but it led Douglas to issue a claim from the Brentford match in December when Newcastle were beaten 1-0 by the Bees in the Carabao Cup quarter-final.
He said: (6:45) "I think from what I have heard [after] the Brentford game he felt some of those players had let him down.
"So, maybe that's just a signal that he's going to do it his way. For me, it's a worrying sign; you're 18 months into your time here, you really should have stamped your authority on this team by now anyway.
"You've had two transfer windows really two and a half transfer windows to do it, why haven't you done it?
"I think that's the issue and the worry for me when it comes to those kind of comments."
Were you worried by Bruce's comments?
Yes, they seemed ridiculous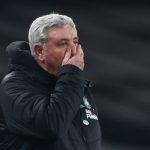 No, he was spot on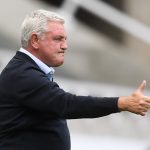 TIF Thoughts on Bruce's comments…
Weirdly in the quotes, Bruce claimed that he would do it his way which considering he took the Toon job in July 2019 makes you wonder whose way he has been doing up until this point?
Also, Newcastle were dreadful against the Blades, and many of their players turned in poor performances, but Bruce lined up with five at the back and one recognised winger against a side who had failed to win a league match.
Not exactly a positive message sent to the players, is it?
Either way, Bruce has made these comments now, and it appears as if privately he felt let down after the Brentford game, but the defeat to the Blades might have been the final straw.
So, we will be watching on with interest to see how the Toon respond against Arsenal tonight after that scathing criticism from their manager.