Liam Kennedy has been speaking on the latest edition of NUFC Matters with Steve Wraith about all things relating to Newcastle United.
One of the topics that he spent a bit of time on was the Toon's proposed takeover by PCP Capital Partners, PIF, and the Reuben brothers that was withdrawn in July 2020.
While he was talking about this, he mentioned the piracy issues that initially plagued the deal.
However, when the deal was withdrawn, the Premier League made no reference to piracy being an issue.
A question was posed to the panel over whether the piracy issue is effectively a smokescreen for other concerns, including the nation's human rights record – which led Kennedy to ponder over whether there is indeed another cause for the deal's hold-up.
He said: "Could the Premier League just be waiting for the next spanner in the works to be able to blame that effectively?
"[Could] they have another potentially legitimate reason, and they can hide their real reasons for rejecting this behind a potentially illegitimate one as per the piracy, which has largely been sorted out behind closed doors.
"I am hopeful, my sources are hopeful – and if they're hopeful, then I have got no reason to doubt them."
Do you think the piracy issue has been resolved?
Yes, it must be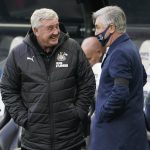 No, it will still be a problem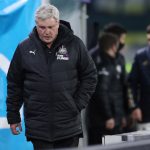 TIF Thoughts on the piracy issues…
Kennedy seems to believe that the piracy issues are now sorted; however, given that beIN SPORTS is still not officially unblocked in Saudi Arabia, you would have to think that there are still some problems to resolve.
BeIN Sports is a partner of the Premier League, and for years they had their services stolen by a company based in Saudi Arabia (beoutQ).
So, we can see why this was an issue, and it does seem odd that Kennedy is claiming it is all sorted but given that the Premier League never mentioned it as a problem, then maybe he is right, and it is all resolved.