Lee Ryder has been speaking on the latest edition of the Everything is Black & White podcast about all things relating to Newcastle United.
One of the main topics that he spent a bit of time on was transfers, and at the moment, it doesn't look good for any incoming signings.
He said: (14:17) "They've said on the record they're not going to spend any money, and I have heard in the last few days that some of the initial enthusiasm about getting players in on loan has dampened down a little bit.
"So, we hope they can revive a few things, but the reality is even loan deals cost money."
The Chronicle reporter then went on to issue a worrying claim about the Toon's current finances.
He said: (15:32) "It's becoming significantly clear to me that they've got money problems because they know there is nothing coming through the gate.
"So, it's a messy situation.
"I would love to stand here and say 'there's going to be a couple of loan players coming in next week' [but] as it stands, that doesn't seem to be the case."
Do you think Newcastle will sign anyone?
No, we won't get one player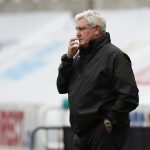 Yes, we will get someone in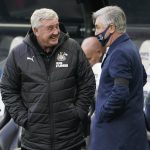 TIF Thoughts on the Toon's transfer situation…
One player who Newcastle looked to be signing was Brandon Williams, but the latest reports suggest that deal is now dead, and he will remain at Manchester United.
So, it looks like Ryder thinks that Newcastle have some financial problems and while there is nothing official to show that, given the current situation, we wouldn't be surprised if the Toon are in a bit of trouble.
It will be interesting to see if they do sign anyone in the remaining time of the transfer window, but it has to be said that judging by Ryder's words, things don't sound too positive for them.
Newcastle are currently stranded in 15th, eight points from the relegation zone, seven points from the top ten, and are out of both domestic cup competitions, so hopefully, they can bring at least someone in to inject some energy into their season.