Newcastle United fans have been reacting to a rather bizarre twist in the never-ending saga that is the potential takeover.
According to a report in The Chronicle, Newcastle Consortium Supporters Limited are set to take their complaints and attempt to get the takeover approved directly to the desk of Prime Minister Boris Johnson. The report claims that "the group believe that the Premier League have broken anti-competition laws in the UK and want a day in court with top-flight chiefs."
I guess you should always expect the unexpected when it comes to the change of power on Tyneside, but this latest move has got the Toon army in a bit of a frenzy on social media, debating amongst themselves whether or not this was the right move, or whether it would actually go some way to achieving anything:
"I feel very sorry for the fans that are getting sucked into this nonsense, believing that they're supporting the takeover getting approved but in reality are just making a noise about PR stunts that have gone nowhere to progress any club sale."
"They are trying to do something about it which is a lot more than most ppl are trying to do. Why be negative?"
"I know the fellas behind this have the best interests of the club at heart, but this move smacks of desperation."
"This is getting embarrassing lads"
"NCSL have made a lot of demands but have nothing to show for it, because they're asking the wrong things of the wrong people. They're a needless distraction."
"This feels all over the place. One minute it's a legal challenge through the courts, then it's lobbying MPs, now it's writing to the Prime Minister… Is there a legitimate legal challenge from this group or not? This scattergun approach seems disjointed and unprofessional."
Can the takeover still happen?
Yes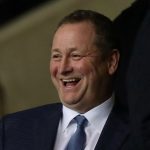 No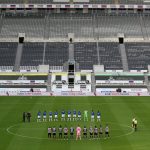 Why is it only Newcastle that seem to have problems, you never got any of this fuss and feather when it came to Burnley and their new owners.