Many Newcastle United fans have flocked to slate Jonjo Shelvey's performance during the Toon's defeat to Arsenal in the Premier League.
Shelvey started the match in his tenth league appearance of the season, and it is clear that these Newcastle fans were furious with what they saw from the former Liverpool man.
"So so disappointed with Jonjo Shelvey tonight, awful delivery and back to his bad habits of just jogging back. Poor "
"Jonjo Shelvey is a disgrace"
"Shelvey was awful but all of them were. Y hayden was dropped and joelinton put in. When has he crossed a ball. Its ridiculous. Bruce is clueless. #BruceOut #glovesoff"
Do you want Shelvey to leave the club?
Yes, he needs to leave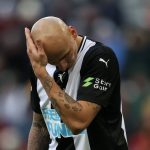 No, Bruce is the problem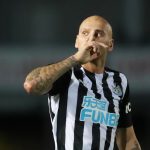 Shelvey was Newcastle's top goalscorer in the Premier League last season, but this season he has failed to score a goal or provide an assist in the league, and it seems as if these Toon fans have had enough of Shelvey and were furious with his display.
"I'd probably say out of every member of staff, including executives and owner. Jonjo Shelvey is the biggest parasite of the lot. "
"jonjo shelvey is washed"
"That Partey is a great player. Jonjo Shelvey however, is not."
Shelvey has been at Newcastle for just over five years now, and he has made over 150 appearances for the Toon; however, judging by some of these replies it is pretty clear that some Newcastle fans don't want to see him make too many more.
Certainly, against the Gunners, these Toon fans were not happy with the display of Shelvey, and we will have to see if he is any better in the Toon's next match against Aston Villa.
Steve Wraith even gave him a 0/10.