Newcastle United fans on Twitter have been sharing their thoughts on Matty Longstaff's performance in their latest Premier League match against Leicester City. 
With Steve Bruce's side taking on the Midlands club in their attempt to pick up their first three points of 2021 after drawing 0-0 against Liverpool, it was Longstaff whose performance caught the attention of a lot of Toon fans but for all the wrong reasons.
Interestingly, the midfielder received a 6/10 rating from Chronicle Live, with Jacob Murphy and Fabian Schar the only players to achieve a higher rating.
So, what did these Newcastle fans have to say about Longstaff's performance against Leicester?
"Matty Longstaff will be at South Shields within two years. He can't run. Awful, total guesswork" 
"Matty longstaff got lead weights in his boots? Slowest player I've ever seen" 
"Matty Longstaff just jogging back and loses his man again. He's to blame for both goals. Awful stuff. Why does anyone want him in this squad?!?!?!" 
"Matty longstaff needs to get off the pitch. He is not fit and cant keep up with runners." 
"Matty Longstaff looks like he is running with lead boots on" 
"Matty Longstaff is the slowest player I've ever seen playing at any level of football." 
Looking at these tweets from this group of Newcastle fans, it's clear to see that they were not happy with what they saw from Longstaff against Leicester on the pitch, with many fans pointing out his lack of pace.
Did Matty Longstaff have a good game against Leicester?
Yes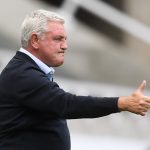 No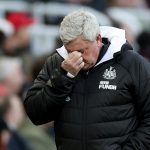 Moving forward, everyone at Newcastle, including Longstaff, will be hoping that he can put this performance behind him and focus on improving his game for the rest of the club's league fixtures throughout the remainder of the season.