A lot of Newcastle United fans have flocked to a post from NUFC 360, which has relayed news from the Daily Mirror concerning Sean Longstaff.
They claim that the Toon have turned down an offer from Valencia for Longstaff that would have been a loan until the end of the season and then a potential £15m permanent move in the summer.
However, Lee Ryder claims that the Toon have not had a bid for Longstaff.
Despite this though, the Longstaff news has drawn in these Newcastle fans who are baffled that their club have not taken up this deal.
"Valencia have no money but if any team offer between £15 and £20 million for him – no brainier, sell !!"
"We will regret this in a couple of months he's not up to it. Happy to eat my words"
"I'd literally snap there hand off for that and drive him there now, never seen such decline in a player than him lost count the amount of goals he cost us by getting caught on the ball near the edge of our box"
"Let him go hes not good enough to slow to lazy on the pitch. People saying rafa made this and that rafa didn't make him anything he was still terrible under rafa , rafa was terrible"
Do you want to see Longstaff leave?
Yes, he needs to get his career back on track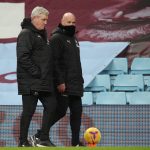 No, keep him here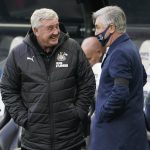 The 23-year-old has made 12 appearances for Newcastle in the league this season but has returned a poor 6.32 rating from those appearances.
He has also not been included in the Toon's last three matchday squads with one claim from the Shields Gazette stating that he hasn't been involved recently because of a disagreement with Steve Bruce.
This post continued to draw in Toon fans.
"Get rid and buy a replacement with a more pace and athleticism. Still have 72hours left in the window."
"Take it nufc. Use it to buy King. That was a no-brainer. Longstaff is utterly useless !"
"Should've snapped their hands off"
"Well that's come out of no where"
Longstaff was heavily linked with a move to Manchester United in 2019, but his form has declined since then to the point where many Toon fans clearly want him out of the club.
There is still a little bit of time left in the transfer window, so we will have to see if Newcastle do end up getting rid of Longstaff or not.