A lot of Newcastle United fans have flocked to a post from Luke Edwards that follows on from the Crown Prince of Saudi Arabia Mohammed Bin Salman speaking about PIF's aims.
This then led the Daily Telegraph reporter to speak about him in relation to the proposed takeover of the Toon that was withdrawn in July 2020.
The Premier League claimed that the deal failed because they couldn't differentiate between the Saudi state and PIF, so they weren't sure who would actually be running Newcastle United.
The consortium involving PIF were offered arbitration to solve this issue but refused, and you can see why this is a problem because MBS is the chairman of PIF as well as the Crown Prince of Saudi Arabia and Edwards described these issues as "immovable problems."
This drew the attention of these Newcastle fans who think this is worrying for the takeover or believe that the takeover isn't happening.
"Difficult to avoid being linked with PIF when it's the KSA wealth fund and you're the Chairman. Old chestnut, but as far as NUFC goes, he wouldn't be involved. Now irrelevant as they've withdrawn from the consortium, who said they may all look at it again. No PIF comment since."
"Ha yeh that is pretty concerning tbf"
"Seeing him at that table just about says it all to me as you can't be one thing and the other at the same time it's beyond parody"
Do you think this problem will ever be resolved?
No, this will stop the takeover again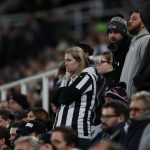 Yes, there will be a way around it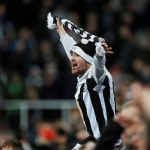 There is an ongoing legal battle over the takeover, but it is unclear if it will be successful and even if it is successful it is not clear what it will achieve, though the consortium intend to bid again.
This post continued to draw in Toon fans who are more positive about something happening.
"Warming of relations with Qatar and mutual cancellations of legal disputes, plus KSA reinstating BeIN would appear to be the answer to this 'immovable object'. Not saying it'll happen though!"
"The dogs in the street know what the craic is Luke. The problem for the premier league is that what they want to use isn't contained within their undoubtedly insufficient and outdated criteria!! Only a matter of time"
"Clueless"
So, it is pretty clear that the Daily Telegraph reporter can't see the takeover going anywhere and while some Newcastle fans just think that he doesn't want it to go through others are also concerned.