A lot of Newcastle United fans have flocked to a post from Luke Edwards after the letter sent by beIN SPORTS to the Premier League and its clubs in April re-emerged.
Alongside this letter, there have been claims that it forms part of the evidence against the Premier League over the failed takeover by PCP Capital Partners, PIF and the Reuben brothers.
The Daily Telegraph reporter just confirms that this letter was not secret and that it isn't actually revealing anything new after a few Toon fans seemed to think that this was new and previously unknown information.
This post from Edwards has drawn in these Newcastle fans who are unhappy with this tweet.
"Clears the way for Henry Mauriss! Any day now I'm sure"
"I hate to be that guy again, but what about Mauriss?"
"Also masters saying no other club were involved in any decision making yet this letter clearly says otherwise, more lies"
"I wish I knew why you are so against NUFC , funny I don't remember you showing such interest in Burnley or any other club regarding a takeover I get your a journo I respect that but it seems you want to antagonise our fan base"
Do you agree with Edwards?
No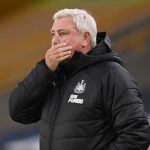 Yes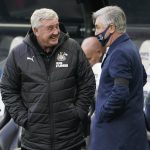 Though, other Toon fans totally agree with Edwards and feel like this letter has been dressed up to be more than it should.
"Agreed. It says precisely what you'd expect it to say."
"Agree with you here. Doesn't prove anything other than 3rd parties tried to influence the PL, not that they did influence them."
In the letter, beIN asks for the Premier League and its clubs to interrogate the takeover, but there doesn't appear to be anything more to it than that.
So, though it might well be used in the legal case, it is unclear what it will achieve as this is not new information.
We will just have to see what happens as the legal case rumbles on.