A lot of Newcastle United fans have flocked to a post from Liam Kennedy that contains a link to an article that he has produced on beIN SPORTS' letter that was sent to the Premier League and its clubs in April 2020.
The letter was published in full at the time but Kennedy has highlighted a key area of the letter, which he believes is Yousef Al-Obaidly asking the league's clubs to gatecrash the Owners' and Directors' test to stop the proposed takeover of the Toon by PCP Capital Partners, PIF, and the Reuben brothers.
However, in the letter, there seems to be nothing quite as strong as that, but Al-Obaidly does call for a strong interrogation of the takeover.
Kennedy also claims that this letter is being used as evidence in the ongoing legal case against the Premier League over the failed takeover.
This post has drawn the attention of these Newcastle fans who are angry at this letter.
"That's astonishing @LiamJKennedy23 But, I am not surprised… Does not look good for the Premier League !"
"Wow! Dynamite stuff here Let's get it all out in court"
"Wow surely this evidence is damming and the takeover should be allowed. Will the powers that be even take this in to account."
Do you think this helps the takeover?
No, it is not new information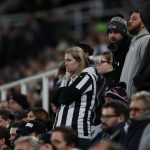 Yes, it will make a difference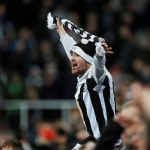 However, other Toon fans think this is good news for the takeover and think that the Premier League will be sweating.
"O dear o dear @premierleague we are in trouble!"
"@premierleague

are finished."
"

Part of the dots Liam – strongly suspect EPL will not want these matters (and others I'm certain) in a court, and they will hope the MENA meeting is fruitful enough to address Bein's concerns by reshowing matches in KSA legally."
It is unclear what any of this means for the ongoing legal battle over the proposed takeover of the Toon, but it is clear that Kennedy thinks it is hinting at outside influence and many Toon fans clearly agree with him as well.