A lot of Newcastle United fans have flocked to a post from Liam Kennedy that contains a link to an article he has produced on the new developments from the Middle East involving Saudi Arabia and Qatar.
The Shields Gazette reporter claimed that the geopolitical conflict between the two countries is set to end, which could be a positive for the proposed takeover of the Toon by PCP Capital Partners, PIF and the Reuben brothers.
Since this tweet, the leaders from both countries have met up and have signed documents to end the geopolitical conflict.
This could be significant because one of the reasons the takeover experienced so much opposition was because of the stance on the deal from broadcaster beIN SPORTS, which is based in Qatar.
With Newcastle's would-be owners hailing from the other side of the conflict, it is clear why many fans see this development as a positive sign with regards to the potential future of their club.
So, we can see why this might have been met with delight from supporters, and these Toon fans are indeed happy with this news.
"It has to be positive, Im sure all things are been discussed including support for PIF"
"All the dots joining up"
"

Positive signs for takeover pal ?"
Other Newcastle fans, though, feel this has nothing to do with the takeover.
"Be amazed if Newcastle United come up in those discussions."
"Has nothing to do with the takeover, if they were still interested this could look good and in fact could get support from bein? But personally I don't think they are interested in us anymore unless I'm missing something"
Do you think this is a positive for the takeover?
Yes, can only be a good thing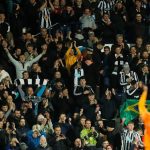 No, it probably means nothing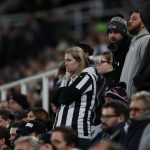 "Liam do you really think this making up is significant because they can't take the letter back they can't reverse the negative impact the letter and probably more has had on the takeover so I'm kind of struggling to see how this is a good thing for the takeover progressing"
It is unclear at present what this could mean for the takeover, but any step involving Saudi Arabia and Qatar resolving their differences is unlikely to negatively impact the deal, even if it is not directly related.
The future of the takeover is currently in the hands of the legal teams, but it will be interesting to see if this new development impacts the takeover at some point in the future.