A lot of Newcastle United fans have flocked to a post from Liam Kennedy that contains a link to an article he has produced on the latest in the proposed takeover of the Toon by PCP Capital Partners, PIF, and the Reuben brothers.
In the article, the Shields Gazette reporter claims that this is the only bid on the table and that the talk of PIF using a different channel to purchase Newcastle is not accurate at the moment.
The deal is currently with the legal teams, and Mike Ashley's lawyer Nick De Marco had a meeting with Newcastle on Saturday, and Kennedy also suggested that there could be some movement on the situation this month.
This has drawn in these Toon fans who feel that the takeover is finished, and this is just a smokescreen by Mike Ashley.
"Mike Ashley doesn't care about what is best for Newcastle United, let's get that clear right now."
Do you think something will happen this month?
Yes, it feels like something will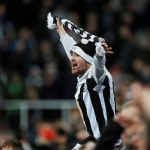 No, I can't see anything happening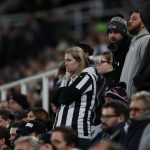 "Ah it's that time again the expectation of a transfer window for Ashley to put his hand in his pocket. Hmmm how can he get out of this…oh I know let's resurrect the takeover deal that's always a good smokescreen"
"There is no takeover, just let it go now"
"This is all fantasy. No evidence. It's not happening"
De Marco, along with Shaheed Fatima, were appointed by Ashley in September as he looked to force the takeover through, and this legal action was then revealed in November.
However, since then, we have heard very little, so it is unclear what is actually going on, though De Marco's tweet suggests that talks are at least still happening.
This post continued to draw in Newcastle fans who were a bit more positive.
"Great article again @LiamJKennedy23 I have always felt that this deal would go through at some point. Something needs to happen soon though as I am sure the Saudis will not hang around for ever"
"I am now with you Liam on this after watching newcastle matters with Keith. Seems like something is going to happen soon doesn't it. Nick de Marco would not put out his emirates tweet if it was miles away/not happening."
"Got a feeling there will be a big positive this week"
So, it will be interesting to see if Kennedy is right, but it is clear that this latest report does not convince many Newcastle fans.