A lot of Newcastle United fans have flocked to a post from Craig Hope about Steve Bruce's press conference before the Toon play Leeds United.
The Daily Mail reporter claimed that the written press had been banned from asking Bruce any questions and asked if he was in the North East or North Korea.
This post drew in many Toon fans who are fuming at the club and Bruce.
"Worst manager we've ever had and that is in no way an overstatement. Man's lost the plot completely."
"What a pathetic club we are turning into"
"if Bruce made this decision, hes at breaking point. If the club made the decision, they know the situation is dire and needs addressing but are chosing to put their heads in the sand and hoping for a different outcome to the previous times this has happened."
Are you surprised the club did this?
No, this is what they do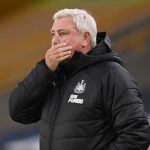 Yes, this seems a step too far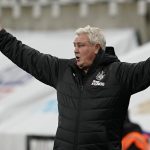 The Newcastle manager revealed last week that he felt personally attacked by some of the things said about him in the press and that it was all unfair.
His side then rocked up to play Aston Villa and lost again, making it ten games without a win for the Toon.
Instead of standing up and answering the questions, he decided to hide, and this has continued to annoy many Newcastle fans.
"On the back of the Wor Flags images obviously. They are a complete DISGRACE!"
"Madness. Ramp it up Craig. Turn the screw"
"I hate my club."
What happens next no one knows though there are suggestions that Bruce will keep his job until at least the end of the season with the club trying to find a way to manage him through.
However, if they keep up their current run of form, then relegation could be a possibility.