A lot of Newcastle United fans have flocked to a post from NUFC 360, which includes a link to a post from Luke Edwards about the Toon's imminent appointment of Graeme Jones.
The Daily Telegraph reporter claims that Steve Bruce "fully endorses the move and has been involved in the process."
This has drawn the attention of these Newcastle fans who don't believe that Bruce supports this idea.
"He's definitely not happy about Jones arrival, if that's a bloke who's endorsed this appointment I'm the Pope."
"Why would bruce support something that he wants? Club have pushed this on him imo"
"Total rubbish, Bruce's reaction on TV proved he is fuming about it"
Do you think Bruce backed this decision?
No, he was forced to accept it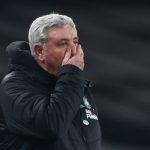 Yes, he wants him in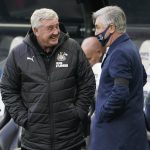 When asked about Jones' arrival after the Toon's 2-0 defeat to Aston Villa Bruce refused to comment on the situation, but if Edwards is to be believed, then the Newcastle boss doesn't seem to be against it.
Now though, he has confirmed that Jones will be joining Newcastle.
However, these Toon fans appear to be against it and are baffled at why their club are appointing Jones.
"It beggars belief what they are doing. Its pointless. The ex manager of Luton Town who is now a coach is coming to nufc to save the day. What a joke."
"Screams of desperation"
"It's a joke so we have Steve Bruce and 3 assistant managers only at Newcastle united this happens"
The Gateshead-born 50-year-old has been the assistant manager at the likes of Everton and Wigan Athletic and had a brief spell as the first-team manager of Luton Town.
He is now at Bournemouth, but the Cherries are not going to stand in his way to return to Tyneside.
However, judging by these Toon fans' reaction, many either don't think Bruce wants him, or they don't see the point of Newcastle bringing him in.