A lot of Newcastle United fans have reacted to a post from NUFC 360, which includes a video from TalkSPORT showing host Adrian Durham talking about the Toon.
In the footage, the TalkSPORT host absolutely tears this Newcastle side apart and claims that they are 'rubbish to watch' and that 'there is nothing to love about this Newcastle side.'
These comments have drawn in many Toon fans, who totally agree with what Durham is saying and are pleased that someone in the media has turned on Steve Bruce.
"Spot on apart from Bruce being a "lovely guy". He's not. He constantly has pops at the fans and has now resided to snidy remarks about Rafa and Eddie Howe."
"Finally people are starting to see the light.."
"football media has finally turned on him it seems"
"The light is shining on bruce now, even adrian durham can see it and hes the biggest wind up merchant about. Bruce is a dead parrot and the MSM are starting to hit a few home truths. First Collymore now Durham, the net is closing in…. keep it coming."
Do you agree with Durham?
Yes, he is spot on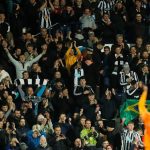 No, he has got it wrong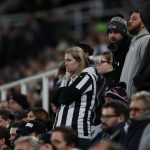 Newcastle are the bottom side in the form table over the last five games and have failed to score in their last three Premier League games.
Bruce and the club then decided to ban the written press from asking the manager any questions before Newcastle's game against Leeds United as the pressure mounts.
This post continued to attract Toon fans who feel that their club is finished.
"Well said Adrian, we are dead as a football club, until Ashley goes we will be ghosting along"
"We are in free fall, trying desperately to fasten our parachute!!"
Certainly, Durham doesn't hold back, and it is clear that these comments have gone down very well with many Toon fans.