A lot of Newcastle United fans have flocked to a post from Mark Douglas after the Toon were beaten 1-0 by Sheffield United to hand the Blades their first league win of the season.
The Chronicle reporter claimed that while Steve Bruce will deservedly get criticised for the Toon's performance, he wants to know where Lee Charnley is and called him the 'invisible man.'
This post drew the attention of many Toon fans who feel that Charnley is not even working at the moment, taking aim at the managing director as plenty referenced the club's controversial decision to place non-playing staff on furloughed leave back in March.
"On furlough probably"
"Probably still furloughed"
Do you think Charnley will do anything about Newcastle's form?
No, he won't say a thing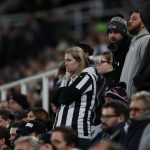 Yes, we might hear something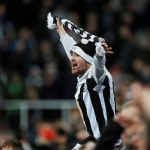 In his time as Managing Director of the Toon, Charnley has helped appoint the likes of Steve Bruce and Steve McClaren, yet he also managed to get Rafael Benitez to Tyneside, so he has made some good moves and some bad ones.
However, the last time anyone heard anything from him directly was after the proposed takeover of the Toon was withdrawn, so we can see why Douglas is asking where he is.
This post continued to draw in angry Newcastle fans.
"The club has been knackered for years. Charnley is just another face who will move on when the damage is done. We can't. Competence isn't much to ask for."
"Probably on furlough leave Mark disgusting really given his commitment to more regular feedback"
"He always hides. This is not new from him. He is Ashley's pet poodle who is in a role way above his station"
"Hopefully writing out a P45…"
It is unclear where Charnley is, but surely he and Mike Ashley can't let this awful run of form go on for much longer as the Toon have failed to win in any of their last eight matches and have crashed out of two cup competitions.
Bruce's side look to be getting worse with each passing game, and maybe Charnley and Ashley should show some initiative and sack Bruce before it gets worse.