A lot of Newcastle United fans have flocked to a post from NUFC 360, which has relayed news from the Daily Mail concerning beIN SPORTS.
They claim that beIN SPORTS have held positive talks with the Saudi government about lifting their ban.
They believe this could help the proposed takeover of the Toon by PCP Capital Partners, PIF, and the Reuben brothers that was withdrawn in July 2020.
They state that beIN are one of the Premier League's biggest broadcasting partners and that removing this block would remove a 'key part of the Premier League's opposition to the deal.'
This has drawn in these Toon fans who don't believe this.
"Absolute rubbish, that's too much of a leap, sorry. Why would better relations between Saudi and Qatar change the scope of the premier league's O&D test?"
"No. No it won't. Lazy reporting this."
Do you think this is good news?
Yes, if it has actually happened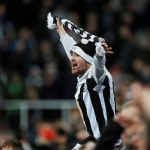 No, it doesn't change anything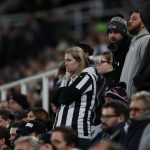 However, included in the replies to the post, there is a tweet from Ben Jacobs, who claims that this report is not true and no such talks have taken place.
This post continued to draw in Newcastle fans who found this report to be positive.
"Well all nufc need to do now is limp through till the end of the season finishing magnificently around 16th. Get taken over. Bin Bruce. Buy Messi and Win the league"
"It all seems to be coming together nicely to a point when the PL won't have a choice but approve Let's get it done@ghodoussi to finally see the moment we dream of. Il cry when I see them for the first time as owners in St James"
"Excellent news. Takeover before the end of the season hopefully. Fight til the end. The buyers, seller and fans all want the deal. Let's get it done"
"Yessss"
So, there is one report claiming that these talks are happening and then another journalist countering that point, so it is all very confusing, and we are not really sure if this is happening or not.
We will just have to wait and see if these talks between beIN and the Saudi government have happened or not.