A lot of Newcastle United fans have flocked to a post from Joey Barton after the former Toon man left his managerial job at Fleetwood Town.
Barton put out a statement in which he thanked Fleetwood for allowing him to manage their club and also thanked his staff, the fans, and the players.
This drew the attention of these Toon fans who begged for Barton to return to Tyneside to replace Steve Bruce.
"Come to the Toon and shake a few things up!"
"Howay Joey, come and take over from Bruce! Please!!!"
"I know you'd never work under Ashley but would love you at Newcastle instead of Steve Bruce."
Would you want to see Barton back as Newcastle manager?
No, he doesn't have the experience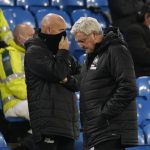 Yes, anyone over Bruce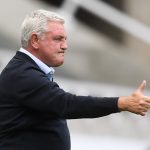 In his time with the League One club, Barton took Fleetwood to the play-offs once but could not achieve promotion from League One.
This season, though, Fleetwood had slipped to tenth in the league, and the club's hierarchy decided that a change was needed.
This post continued to draw in Toon fans who want to see Barton as manager of their club.
"Absolute class Joey. Get yourself ready and learn until you come back to Newcastle"
"Very articulate and humble still a geordie legend"
"Come home and replace Steve Bruce please"
Barton has only ever managed in League One, and though he loves Newcastle, he doesn't have the best relationship with Mike Ashley, so it is perhaps unlikely that under this current regime, Barton would be appointed as the Toon's manager.
We will be intrigued to see which club takes on Barton as manager next, but we can't imagine him replacing Bruce anytime soon.